Kyosho Mini-Z MR-02 MR02 Parts Accessories and Hop ups
All the parts, accessories and hop ups for your Kyosho Mini-Z MR02 MR-02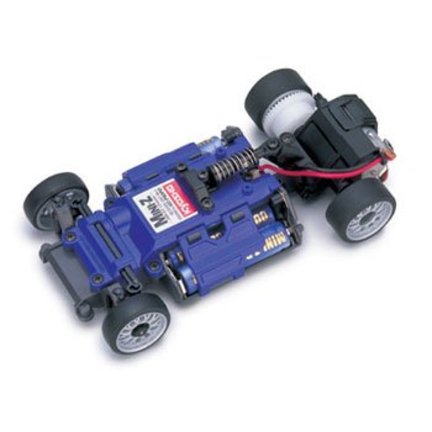 All the parts, accessories and hop ups for your Kyosho Mini-Z MR02 MR-02
What is the Kyosho Mini-Z (MiniZ) MR-02 (MR02)?
Kyosho Mini-Z MR-02 (MR02) was the first Mini-Z introduced with a servo saver.  (The flexible link between the chassis and the servo.  This car also introduced the flat battery arrangement instead of the stacked arrangement of the MR-01.  This was also the first Mini-Z to be sold with the ASF 2.4 GHz, in the MR02-LM version.  This was basically an MR-02 (MR02) but with a longer motor pod.  Generally, the MR02-LM is used with LeMan type bodies.
ASF 2.4 GHz helped to clear a glitch issue with AM and a big problem with AD Band.  Still, the MR02 required you to go into neutral before being able to reverse.